Checking in with Defense Grid 2 – 5/24/14
Despite the Kickstarter not going as well as intended, 505 Games stepped in to help Hidden Path Entertainment be ready to make the sequel they wanted to work on. We got our hands on the Kickstarter beta to show you what's going on in Defense Grid 2 on the PC.
Defense Grid 2 will be out for PC, Xbox One, and PlayStation 4 in Fall of 2014. Not present in this build of the game are the co-op and multiplayer modes along with the vast majority of the campaign missions.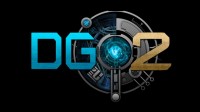 | | |
| --- | --- |
| Title: | Defense Grid 2 |
| Platform: | PC, Xbox One, PlayStation 4 |
| Publisher: | 505 Games |
| Developer: | Hidden Path Entertainment |
| Genre: | Tower Defense |
| Release Date: | Fall 2014 |
| Developer's Twitter: | HiddenPathEnt |
| Editor's Note: | Beta code was provided by the Kickstarter campaign. |